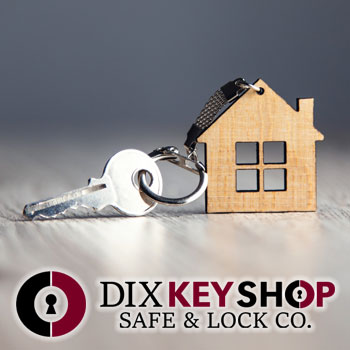 Your home is your safe haven. It provides shelter, warmth, and protection. It is the place where you watch your children grow up. It is a place where you find comfort. It protects your possessions, but more importantly, it protects you and your precious family members. Unfortunately, many homes are not as safe as the owners think.
If you have a regular key, it can be copied at thousands of places that duplicate keys. However, Medeco's patented keys can only be duplicated by authorized Medeco dealers like Dix Key Shop and only with the proper identification. Dix also offers a full range of keyless entry services with products from Kaba. Please let us know if you would like more information about the products or locksmith services we offer.
Gardall Safes
When it comes to protecting your most treasured valuables, whether it be at-home cash, Aunt Ann's diamond ring, your home deed, life or home insurance policy, or that photograph of Matt on his first birthday, you want to locate them in a safe that will give secure protection through fire or burglary attacks. Too often consumers satisfy their security needs as inexpensively as possible, which only does them harm in the long run. When you localize your valuables in a safe you want to be sure that you are not setting yourself up for disappointment when a burglar takes your lightweight metal box or small firebox out of your home, just like you brought it in from the store when you bought it. Cutting corners on security is a guarantee for an unhappy ending when it comes to buying a safe. In most cases, a safe is a lifetime purchase, one that might easily last for 20-30 years. Gardall safes are solutions for the long haul, and offer dependability throughout the decades and the immediacy of access that only on-site storage can offer. Ask your Dix Key Shop representative about the Gardall safe that's right for you.

Call us today at (325) 653-1562 to discuss your residential security needs.