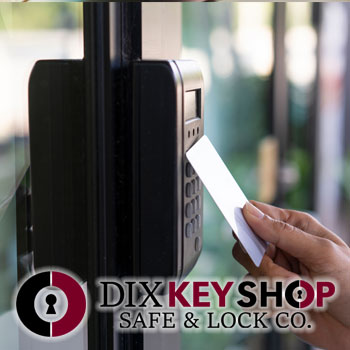 Dix Key Shop would be delighted to make an assessment of your access control needs and tailor a solution that fits both your security requirements and your bottom line.
We cover all aspects of commercial and home security access control, from door hardware to audit trail-based entrance and egress systems with a full line of Gardall safes.
We install what we sell, and we stand behind every job we undertake to bring you the peace of mind you deserve for years to come. Whatever your requirement for controlling access, we are ready to work for you. When you're in need of our safe company services, contact us today.
Call us today at (325) 653-1562 to discuss your access control needs.