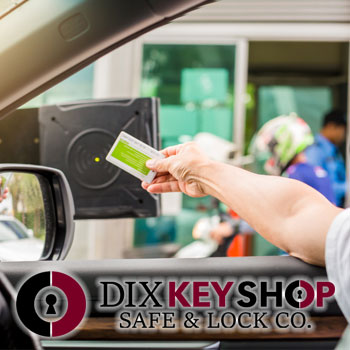 Controlling access to your commercial establishment is crucial to preserving your investment of time and effort in building your business.
Dix Key Shop provides a full range of commercial applications and retrofits to bring any place of business or any organization in line with current market expectations, saving you money in the long run with lowered criminal replacement costs along with lower institutional insurance premiums. Not only do you get the benefit of improved security, but you also get lowered costs to help keep your bottom line healthy.
We offer installations of the full Detex and Von Duprin line of exit devices, many of which are properly rated for high-use-and-abuse applications. Dix also offers installations for the popular, durable, and reliable Alarmlock line of anti-theft door hardware devices. Call our locksmith company today for more information about security access control and more to keep your business and employees safe.
Call us today at (325) 653-1562 to discuss your commercial security needs.